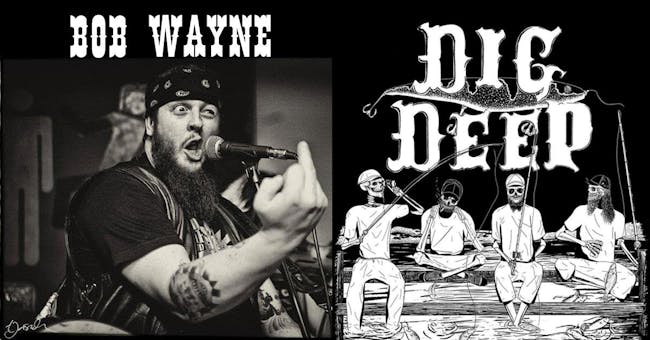 Join Bob Wayne on his RECORD BREAKING TOUR right here in Green Bay, WI at Lyric Room!!!!
Canceled Show - Due to Covid-19
Show will be rescheduled and a date announced at a late date.
Ticket Refunds:
Online Tickets Sales - All online purchased tickets will be refunded.
Hard Copy Cash Ticket Sales - You may request a refund via email LyricRoomGreenBay@gmail.com. Please send picture of ticket, phone number.
Thank you for your support & understanding. We hope to see you at a show very soon!
Email any questions to LyricRoomGreenBay@gmail.com
TOM JOHNSON PRODUCTIONS presents
BOB WAYNE
w/ DIG DEEP
THURSDAY, MAY 7th, 2020
DOORS 8:00pm, SHOW 9:00pm
TICKETS: $10 ADVANCE, $12 DAY OF SHOW
BOB WAYNE BIO -
Genre - Rock / Outlaw Country
Hometown - Seattle / Nashville
Biography - After a long hard run, down the roads across this land. Bob Wayne gathered up some outlaws, and they formed themselves a band. Now every day is different, every player every show. Will you see a bearded lady? Unless you go, you'll never know. So come one, yeah, come all. When this ho down comes around. Who know's, you could be an outlaw too! Lettin' out that carnie sound.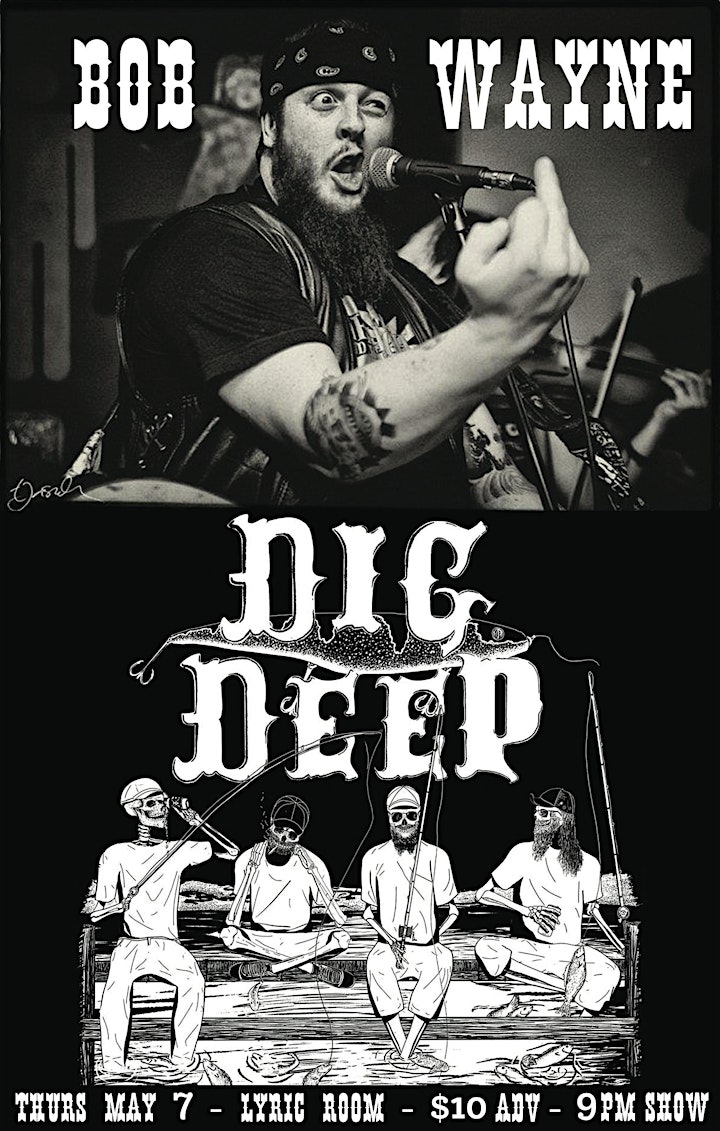 Venue Information:
Lyric Room
231 N Broadway
Green Bay , WI, 54303